Spend LESS to Do MORE with JOGET DX! 
JOGET DX is a next-generation and open-source, web–based application that supports quick and easy digital transformation for businesses. It is a simple and scalable platform that combines the best of business process automation, workflow management, and low-code app development. 
It is integrated with built-in intelligence that helps company employees to efficiently streamline their processes. Today, this technology has helped countless businesses and technical teams to collaborate in building full-fledged enterprise applications visually at a rapid rate, at any time. 
Additionally, the software is embedded with a built-in application performance management feature that also helps with system and application performance monitoring. While the monitoring is done at runtime, alerts can be configured for various metrics to send users with email notifications when the thresholds are exceeded. What's advantageous with JOGET DX is that it provides real-time logs streaming in the web console to facilitate easy access and viewing. 
With companies keeping their focus on business objectives, financial targets, as well as strategic direction and growth, decision-making has become a crucial aspect for an organization, moving forward. Joget DX supports decision plugins that can be mapped to automate process routes as part of the decision-making.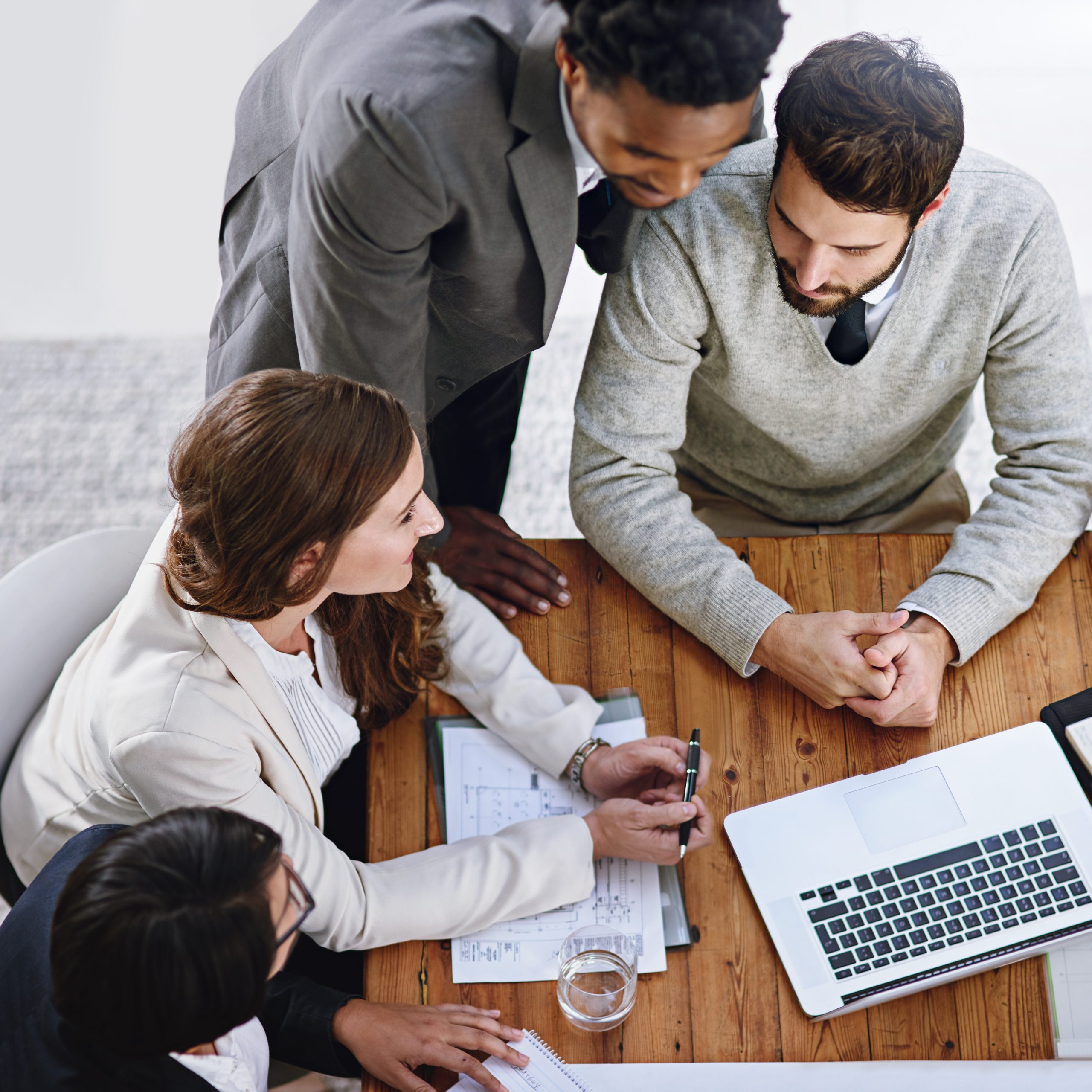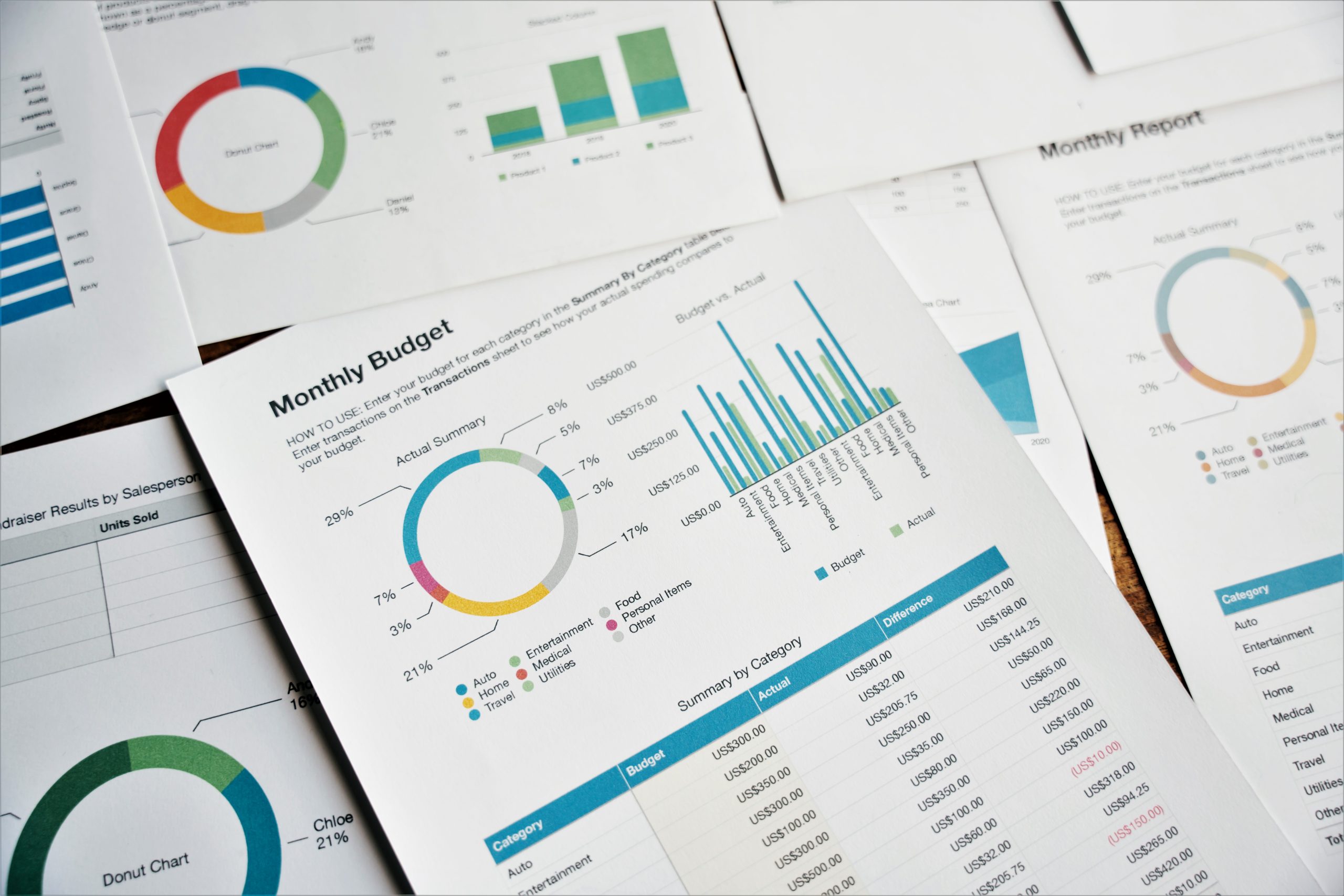 Benefits
Increase efficiency and productivity and improve business processes
Reduce time to market, from months to now weeks or days
Empower non-programmers to even build and maintain their own apps
Reduce operational cost in the long run!
Offer users with quick and secure access to apps
Enables easy downloads of additional apps and plugins through a seamless integration with Joget Marketplace – its 'App STore' for enterprise apps
Hospis Care
An Electronic Medical Records and Donor Management System For Hospis Malaysia
A BRIEF BACKGROUND ON HOSPIS MALAYSIA
Managed by a team of medical professionals and volunteers, Hospis Malaysia is a charitable organisation that provides palliative care free-of-charge to patients in Klang Valley with life-limiting illnesses such as cancer, AIDS, organ failure or progressive neurological conditions, all with the aim of enhancing their quality of life.
CHALLENGES
Patients are sent home by their doctors when the hospital concludes that they have done all they can. Homes, however, are not set up with facilities the patients would need to remain comfortable and caregivers are not trained to handle the care of a patient in a home environment. Hospis Malaysia takes care of this issue by sending trained professionals to homes where medical and nursing care is needed.
However, going back and forth between the headquarters and a patient's home for information and medication is a highly inefficient practice. Information may, of course, sometimes be relayed through telephone, but it also inevitably results in inaccurate reporting, which leads to time wastage when the need for corrections arises.
OUR SOLUTION
With this information, we designed and built Hospis Care, an electronic medical record platform that incorporates the patients' medical history to enable on-the-go diagnosis, medicine dispensation and patient registration, among other features. For maximum flexibility, we optimised the system for online access so that users are able to sign in from any device they wish, as long as it is connected.
Medical record information is entered directly into the platform's system for direct access by nurses and doctors, and only needs to be carried out once. Image-based information such as graphs and charts can be entered as snapshots taken from mobile device cameras. This enhances both work and time efficiency, as well as improves accuracy of data collected at the time of treatment

Medical professionals with assigned patients will have a list of inboxes separated neatly by patient, with each inbox containing information and tasks-at-hand specific to the patient. The system also maintains an audit trail of all transactions that have taken place
The patient onboarding (registration) process is done on the same platform, ensuring that patients are given the correct assessment by medical professionals and accurate assignment of professional help. All correspondence between professional and hospital are stored in the system for reference

The platform has intelligent tracking abilities. By tracking dispensed medication, it ensures that medication has been approved by the relevant doctor prior to being dispensed to the patient. Medical equipment loaned to patients are also tracked, keeping Hospis Malaysia aware of the loaner so that it may be retrieved when the patient using it no longer needs it
As Hospis Malaysia is a non-profit and non-governmental organization entirely funded by donations and foundations, it is vital to prove  the effectiveness of the palliative care they provide. To do that, Hospis Malaysia has been working closely with Big Data analytic experts over the last three years to analyze both qualitative and quantitative data. And with a powerful tool in the form of Hospis Care at its disposal, Hospis Malaysia is able to demonstrate its ability and reach in terms of better providing palliative care to their patients. 
We recently added a donor management system that assists Hospis Malaysia in keeping track of donors and their donations received through fundraisers they organized. This enables Hospis Malaysia to effectively and efficiently identify frequent donors and keep these sponsors up-to-date on activities carried out by the organization as well as their overall progress.
Helpdesk management system
Helpdesk Management System is a web-based system to facilitate the 2nd or 3rd level helpdesk support representative to keep track of a customer's case, assign and manage the schedule of support representatives.
Helpdesk Management System also allows the support representatives to update the status of the cases reported via a mobile phone. Helpdesk Management System has been successfully implemented in the telecommunications industry with 25,000 cases captured in a mere 8 months after going live.
Comprehensive web-based application
Customizable to adapt client's needs
Easy to learn and use
Allow for external system integration
Safe and secure system
Comprehensive data list reports
Core Modules
Ticket Management
Service Level Agreement (SLAs) Management
Notification Management
Keeping Things Easier
Availability Slot View
Robust Reporting (Graphical Representation)
Integration with customer's core module
community engagement system
Essociation is a mobile application built to better serve the ICT industry available on iOS and Android. The application consists of user registration, business directory of all members and related businesses; event listing and management tool allowing members to list their events and for interested attendees to directly confirm attendance; deals section to redeem special offers made available from members to members, and a knowledge management repository hosting research papers, ICT news articles and other industry related materials.
The system administration and content management is fully powered by Joget Workflow. Essociation has been successfully implemented as a value extension of PIKOM (The National Information & Communications Technology (ICT) Association of Malaysia)
User Management
A module which consolidates all the information related to the specific users from the application
Events
Module that lists all events and enable participants to register Organizers can also share or upload their event informations.
Deals
In this marketplace module, users can find various promotions happening and standalone deals
Articles
A comprehensive Content Management System (CMS) for publications
Property administration and management system 
Property Administration and Management System (PAMs) is a comprehensive and easy-to-use web-based system that facilitates, monitors, and manages operational activities of condominiums. The system can be used effectively by both the property management and Joint Management Body (JMB).
Among the main features are resident profile management, complaints management, visitor management and contractor management. Besides this, PAMs is also integrated to an online billing system, RFID and IP camera. In line with mobility trends, PAMs App is also made available in Google Play Store and Apple App Store.
Main Features
Residents Profile Management
Complaint Management 
Visitor Management
Contractor Management
Integrated To
Online Billing System
RFID
IP Camera
While You Look After Your Company's Business And Profitability,
Let Joget DX Help Take Care Of The Operational Fundamentals To Extend Your Resources And Capacity,
So That You Gain Higher Rates Of Productivity Within A Shorter Time Frame.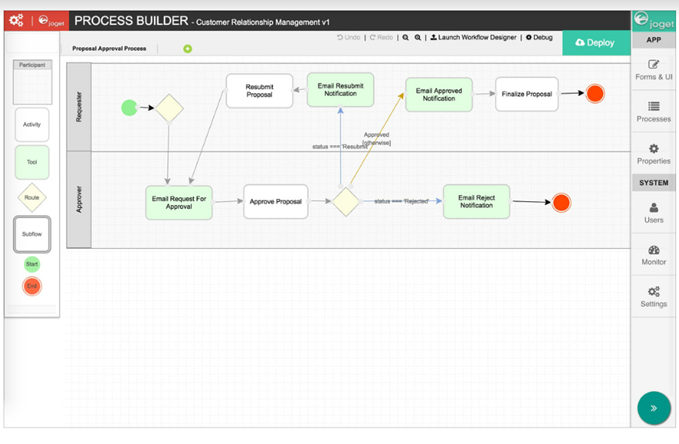 Process Builder
To build and configure simple or complex process workflows in a drag-and-drop manner visually.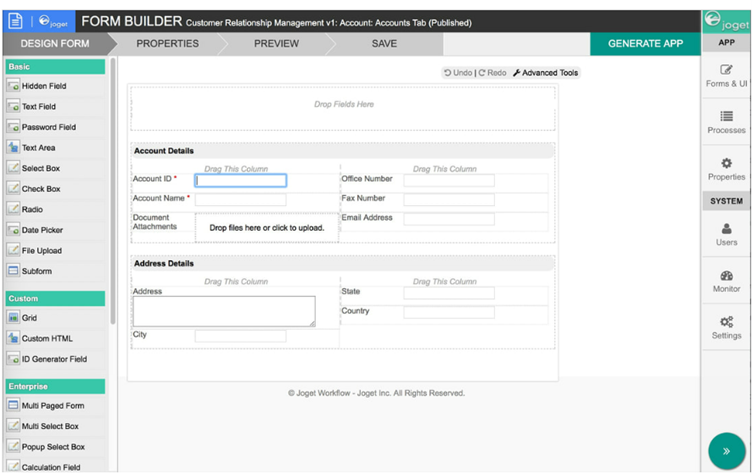 Form Builder
To build and design forms in a drag-and-drop manner visually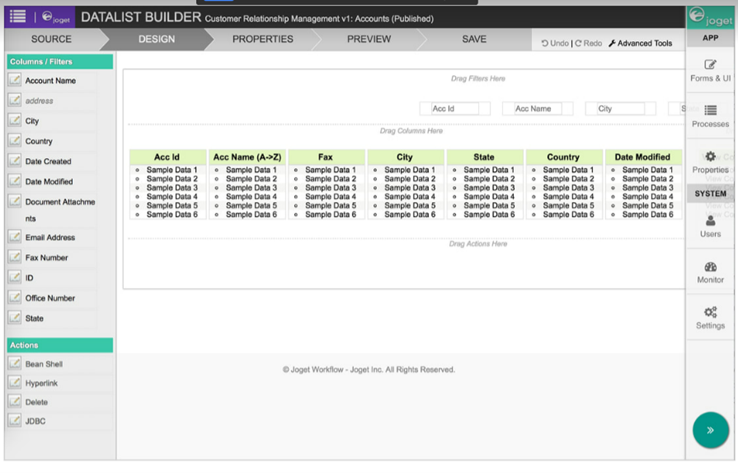 Datalist Builder
To create a list of collective field values from a selected form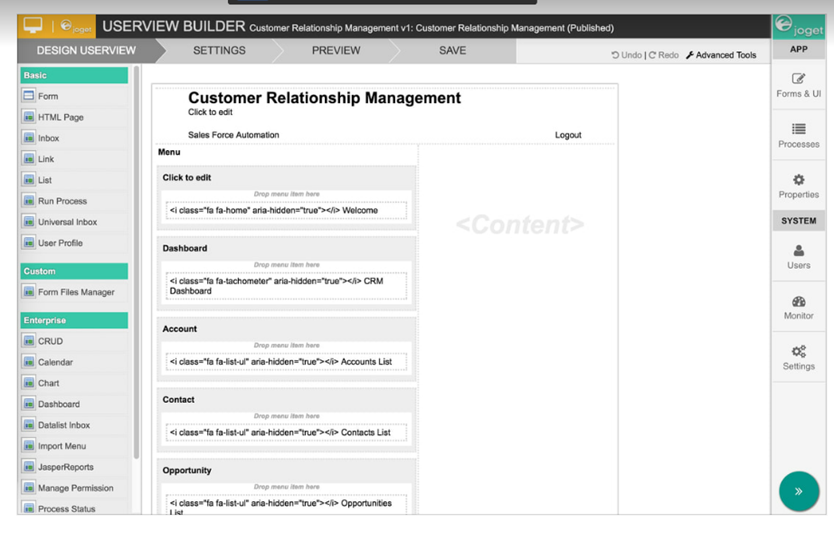 Userview Builder
To design the front-end interface in a matter of minutes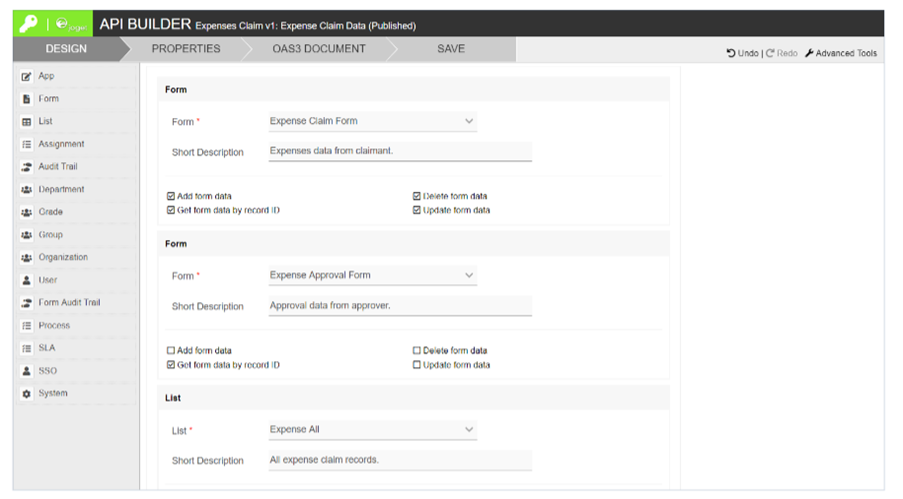 API Builder
To provide a simple drag-and-drop principle like the Form Builder as no-code/low-code alternative to create your own customized JSON APIs for Joget apps.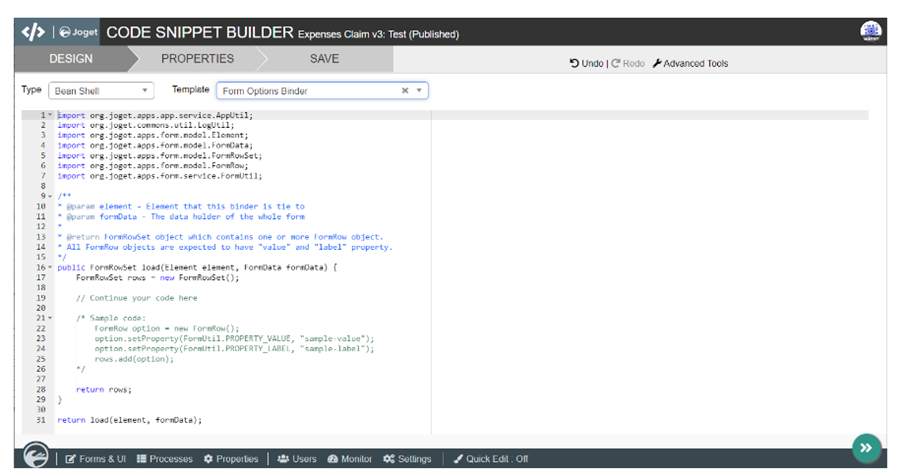 Report Builder
To provide a simple drag-and-drop principle similar to the Form Builder as a no-code or low-code alternative to create your customized reports for Joget apps.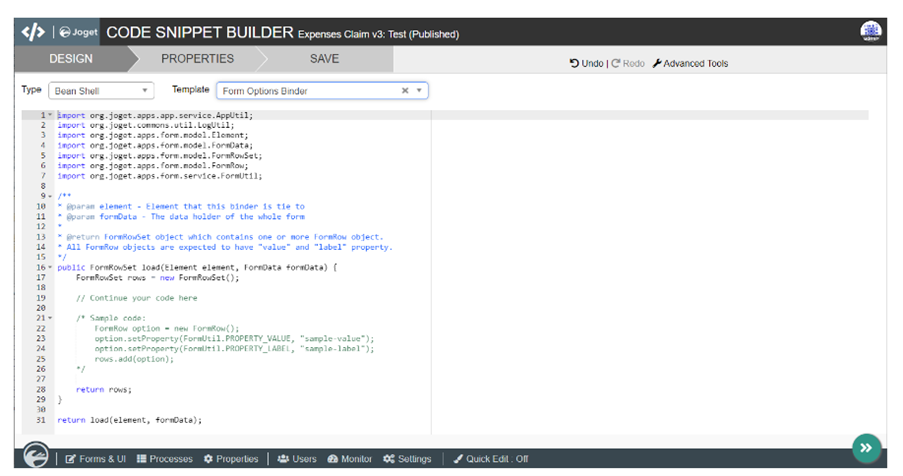 Code Builder
To create and reuse code snippets in a Joget app
As a value-add reseller of JOGET since 2014, TMS Asia has helped hundreds of organizations and businesses across the country to
DO MORE and WORK SMART using Joget DX in their workplace and processes.